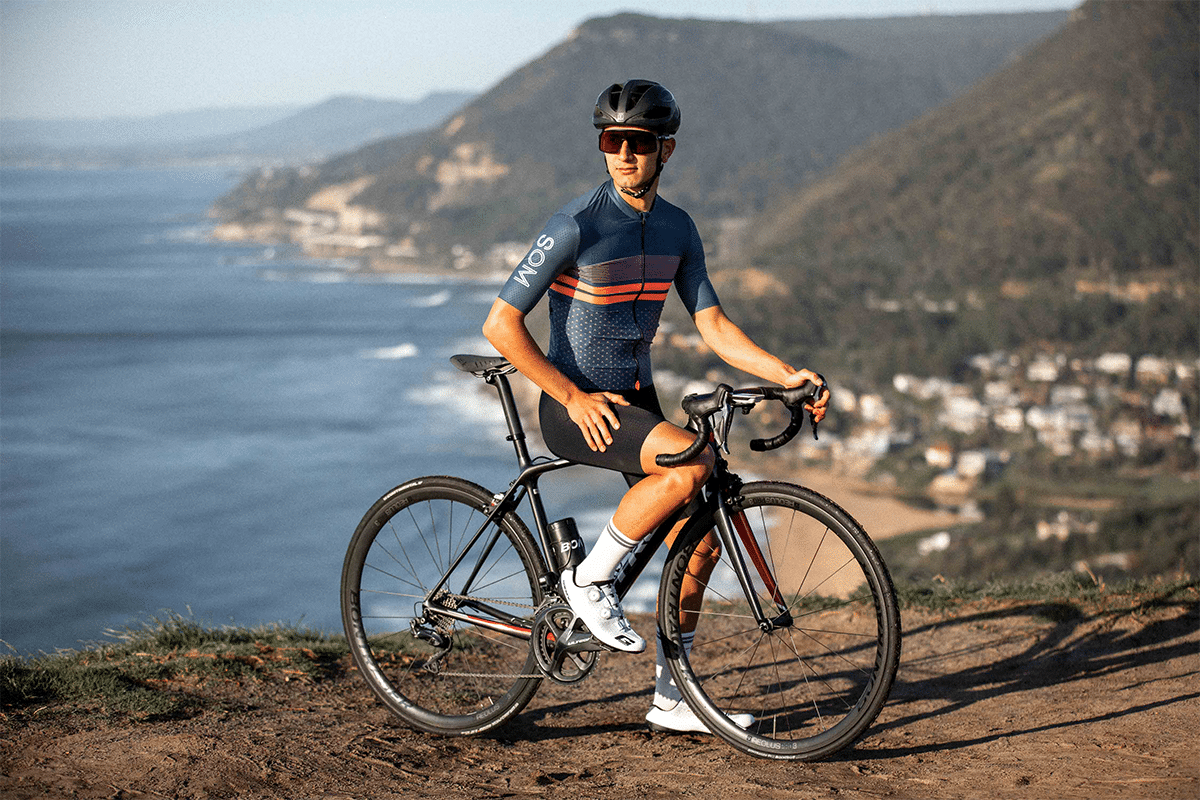 Bicycle trips bring up images of exotic settings for many Australians, such as French vineyards, Cuban beaches, and Tuscan hills, but there are equally tempting routes and trails in Australia. While long expanses of Australia's open motorways may not appeal to cyclists, the country offers various bike-friendly options. According to 2019 data, cycling is amongst the most popular kinds of physical activity in Australia. 80% of Australians bike for recreation, while just about a third ride their bikes for transportation, such as to work or leisure activities. When you start longer trips, it's important to think about the best cycling apparel in Australia for overall comfort and safety. Some of the benefits they offer include:
Fit: When bending forward over the handlebars, your cycling gear is cut to fit appropriately. This means that shirts and coats have a lengthier back to conceal your lower back, and leggings have a higher back waist. Sleeves on full-sleeved jerseys and coats are a little longer to keep your wrists covered, and legwear is fashioned with bends at the waistline and knees to avoid obstructing pedalling.
Sweat-handling: When you're riding up a steep hill in a cotton shirt under a waterproof jacket, you'll immediately understand why cycling clothing isn't made of cotton. You perspire, the sweat soaks into your clothes, and you get wet and chilled. Cycling clothing comprises textiles that allow water to travel away from the skin and dissipates, a concept called wicking, named after the manner that wax moves up a candlewick.
Fabrics engineered to move sweat are often used in outer layers for damp weather. Such 'breathable' materials keep the rain out, but water vapour — perspiration — can escape. On the other hand, cycling waterproofs feature vents to let go of warm air because no breathable fabric can manage the amount of perspiration a cyclist generates when working hard. These are placed in underarms or beneath the back flaps to prevent water from getting in.
Padding: While having a chunk of foam in your pants may seem strange, there are two very good causes for it. The first purpose is to add an additional layer of shock absorption. Modern shorts' pads contain at least a single layer of foam, varying in thickness and density. The idea is to act in unison with the cushioning in your saddle to lessen the road shock that passes through to your base.
More significantly, the pad provides a consistent layer of soft cloth against your skin. (In case you didn't know, bike shorts don't require underwear.) This reduces chafing, allowing you to ride for longer periods without looking like a cowboy.
Padding is also beneficial in the area of your hands. A tiny layer of padding is sewed into the palm of cycling gloves to absorb vibration from the handlebars. If you happen to fall, the gloves constructed of leather or a durable synthetic is able to protect your hands.
Efficiency: Cycling clothes can help you travel faster by preventing you from wasting energy while riding. The most significant distinction is that cycling apparel is more efficient than conventional clothes because it fits snugly and has no excess cloth flapping in the wind.
It also aids in other areas. Your energy isn't squandered by stretching rubber on your pedals since cycling shoes have hard bottoms. Because the weight on the pedals is distributed over the entire foot, your feet will be more comfortable.
Bike apparel is about a lot more than just appearances. The right cycling apparel in Australia might mean the difference between a pleasant vacation and a terrible nightmare. Aside from comfort, excellent riding apparel will protect you from the elements, keep you safe in the case of a crash, and increase your visibility to oncoming traffic.