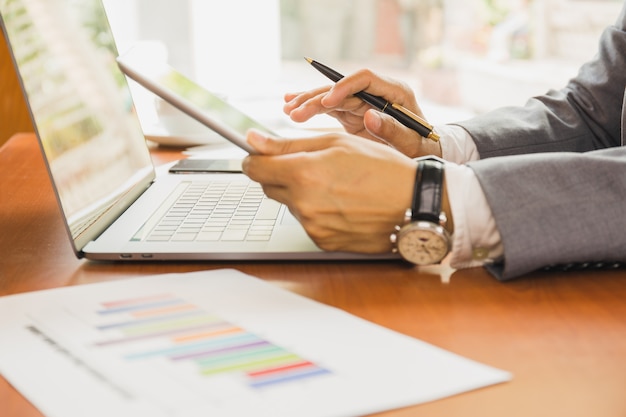 To achieve growth & success, a business should complete its projects or tasks on time and must ensure that they get paid by their clients quickly. This requires them to implement an optimized & streamlined billing process where they can record & monitor the number of hours spent by their employees on the tasks, effortlessly compile their expense reports, create accurate invoices to send it to clients in a snap & perform their accounting functions with ease.
However, there are businesses who are still relying on papers, spreadsheets, or multiple disparate tools; this makes the process inefficient, tedious, and painful. Thanks to modern project management billing software solutions, advanced & automated tools make it possible for businesses to perform all their essential billing tasks from a single application. There are a lot of reasons why your business organization should leverage use a project management billing software aside from streamlining your billing process. Here are the most significant ones:
Simplifying the Billing Process
Modern billing software can simplify your billing process as it integrates time tracking & invoicing into a single application. Typically, businesses use Excel spreadsheets to record the working hours spent by employees on a project; these entries are then entered into a billing, invoicing, or accounting system to generate invoices, copying & pasting pieces of information repeatedly.
By implementing an advanced project billing software, you no longer need to go through this time-consuming & tedious billing process. This software solution enables you to automatically import time entries in bulk into its system & quickly generate invoices out of these time entries without the need to move from one application to another.
Automating Payroll Management
Perhaps you are using the traditional payroll system to make your processing & running of employee payroll a breeze. Fortunately, modern project billing software comes with time tracking capabilities that can be integrated into your existing payroll system so that your HR team gets the opportunity to automate their tasks when it comes to managing employee payroll. This integration enables the project billing software to transmit information to your payroll system in real-time. Thus, all the required computations are performed without the need of assistance from HR personnel, which include benefits, taxes, and deductions.
Optimizing Remote Work
Remote work scenario has been embraced by a lot of businesses all across the world, outsourcing projects & jobs to contractors & freelancers overseas is very common. In fact, according to a study about the future of workforce quoted by Upwork-the world's largest freelancing platform- it is projected that by the year 2028, about 73% of all departments/teams will have their own remote workers already.
The great thing about this is that you can utilize your project management billing software solutions to optimize remote team management if in case you're currently applying for such type of work approach. With project management capabilities incorporated into these solutions, you can easily divide your projects into smaller tasks & assign them to your team members found across various locations, which makes it easy for you to track your project progress & employee performance. Also, your remote employees can submit timesheets & export reports, bill clients, & collect payments from anywhere.
Multiple Processes in one Software
Modern project management billing software solutions are equipped with advanced, innovative & automated features that connect your project billing process to other important aspects of your business which include your employee time monitoring, employee engagement, expense reporting, project planning & management, and payroll processing.
Since all these processes are integrated into a single software, you get the chance to focus more on increasing your revenues & your business growth instead of doing repetitive administrative tasks. A single project billing software gives you full control over your business & enables you to reach its full potential.
These were just a few of the many advantages that come with implementing a project management billing software into your business. Therefore, it makes sense to move over the traditional method and adopt this modern solution.