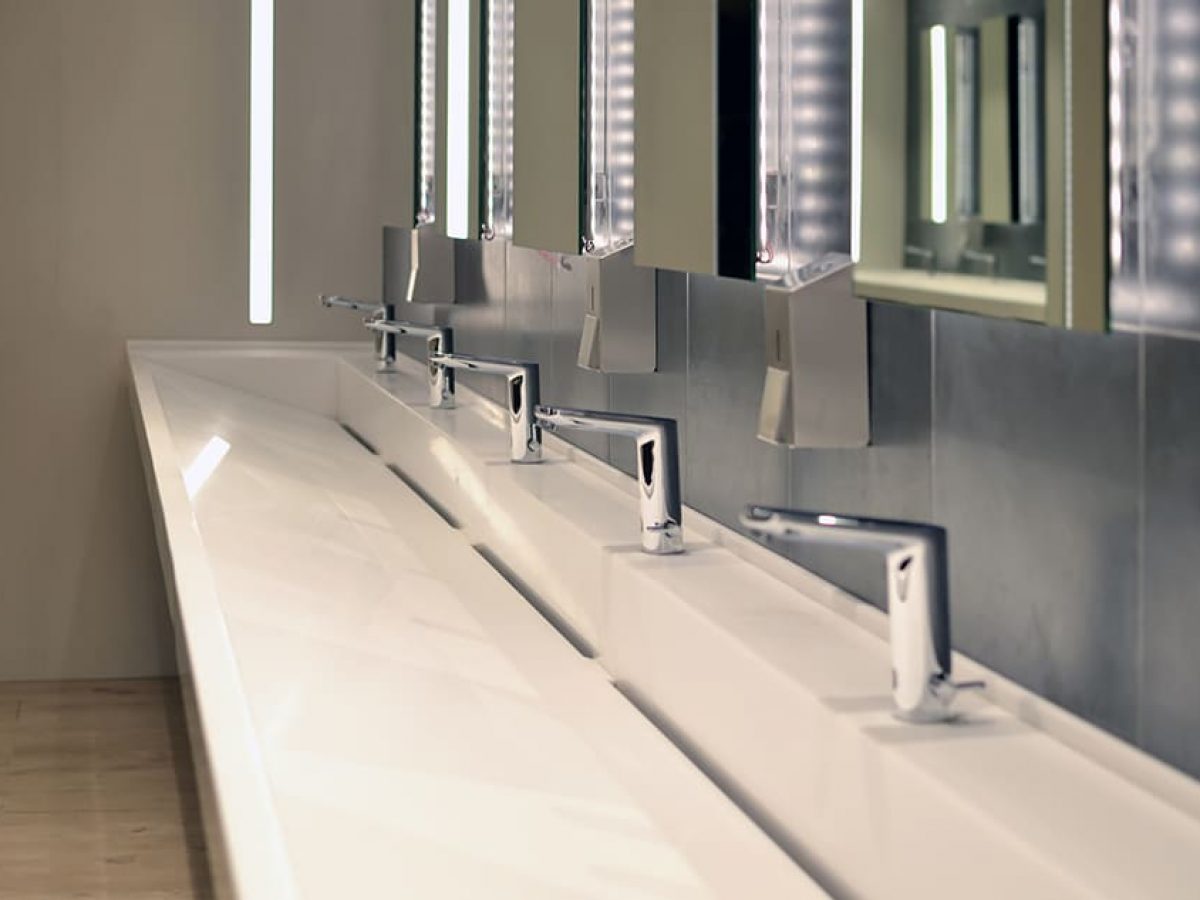 Sinks are a part of necessities now; one looks forward to buying these in such a way that they don't cost much and at the same time also look attractive. This reminds me of the Stainless steel troughs; these sinks are large and are famous for their flexible accommodation. It can fit from one to multiple wash stations. They have amazing functionality and can be easily used in places that encounter heavy traffic of humans.
Stainless steel, as you must be knowing is:
Fire and heat resistant
Corrosion safe
High in tensile strength
Hygienic and clean.
Aesthetically pleasing
Recyclable
Durable
Sinks made with stainless steel will always give a rich look and last longer due to the above-said reasons.
Benefits Of Having Stainless Steel Troughs-
With new interior styles coming up, we all know that one feels the need to modify and experiment all the time. The stainless steel trough sinks are modular and compatible with new designs, and look sleek and elegant!
These sinks can fit in moderate spaces and occupy minimal area when compared to installing multiple basins. It can include two or more wash stations and ensures that wastage of water is minimum. Also, the multiple taps in each station allow people to not crowd over sinks and simply wash their hands or do their work and go. In public spaces, the easy flow of crowds is very important. Hence, stainless steel troughs become even more desirable!
Stainless steel is known for its strength and durability. It does not break easily, and neither does it rust. As previously mentioned, it is fire and heat resistant, making it even more popular amongst people looking for large sinks.
Since there is only one drain, the work of a plumber gets easier. It has multiple outlets, and each tap in those outlets can be repaired separately as well.
Stainless steel has its lustre that rarely fades away with time. Due to this, it always catches the eye of an audience.
It is one of the best options for places like a restaurant, club, diner, guest house or any other space which encounters a regular footfall of multiple people.
Apart from being eye-catching, it always gives a clean look. No dirt seems to stay on it, hence, giving it a clean and neater appeal.
Though these troughs only come in metallic silver colour, as that's the natural colour of steel, they are customisable to an extent.
You can select the number, shape and size of the bowls you want in the trough! You can also decide upon the depth and additional features like backsplashes and drainboards. All this gives a sense of control and innovation to the buyer.
If one wants a big sink to wash utensils, they can simply go for the ones with 4-5 inches of depth. If you are looking for a basic station to wash your hands, then depth can be reduced. The list is long and goes on. These fittings provide so much flexibility in their design without compromising efficiency, making them more customer lovable.
All of us know that fixtures and fitting can be very expensive. Even the most basic sinks can have sky facing prices. When we think about getting them made in stone or having some Italian tops, the price range is limited.
To cut the chase, one should select an affordable and maintainable option for the long run.
Stainless steel sinks are one of the cheapest and best-selling sinks all over the world!