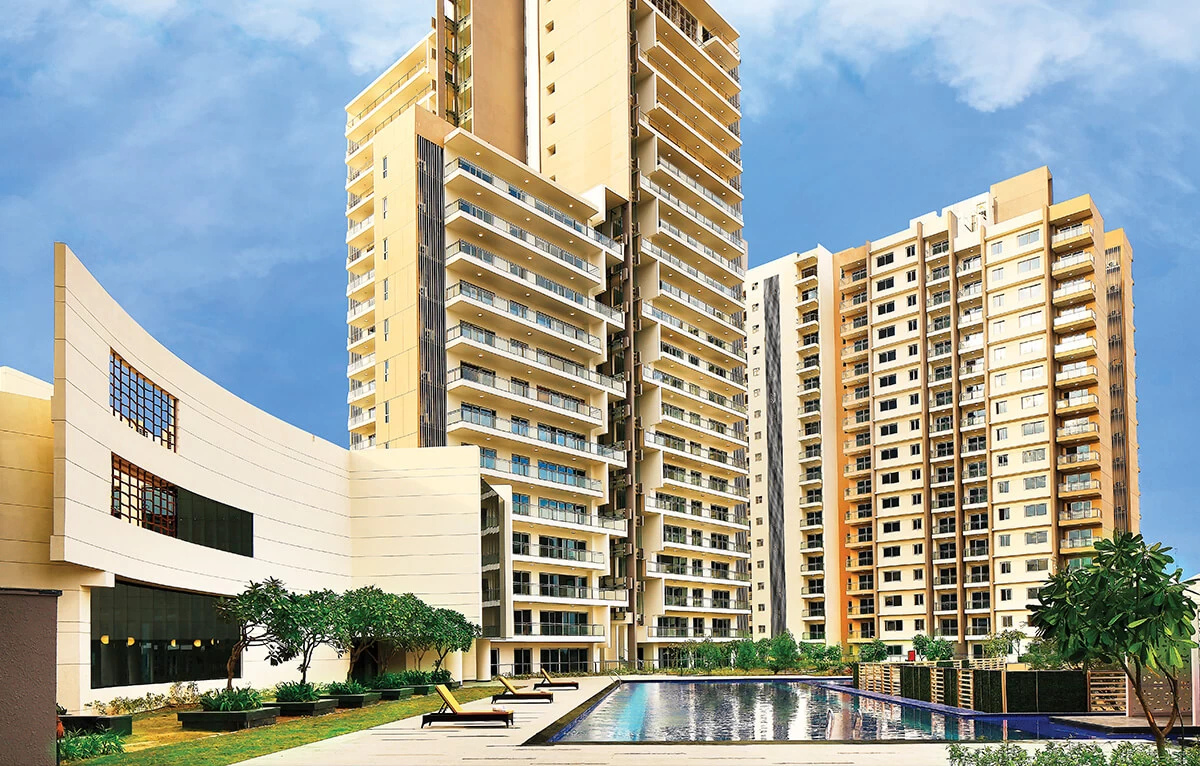 A dream home should have everything that you have ever wished for. Be its modern facilities, smart appliances, spacious and well-ventilated rooms, a beautiful balcony or a posh locality. And if you are looking for a luxurious housing experience that would include all the above-mentioned qualities and many more, then there could be no better option than M3M heights. Spread over 15 acres of land, this project is a perfect example of lush housing and modern facilities at good prices. If you are searching for a dream home with a checklist that includes a good location, generous locality, affordable pricing and top-notch modern facilities then you should have a look at their ongoing M3M Heights project, M3M that will be ready for possession by June 2022.
Connectivity: Located in the biggest commercial hub of Gurgaon, M3M has not only the best connectivity with the outer world but also helps the dwellers in easy transportation and commutation. When you book a home under this project you get the advantage of being near the commercial hub of Gurgaon. This project is in the vicinity of the proposed metro station that is being constructed nearby. Apart from that, there are several hospitals, top-quality schools and malls that are close by. M3M heights is well connected with Delhi Public school, the famous Artemis hospital, the SCC drive-in theatre and many more significant buildings.
Specifications of the project: M3M heights are situated in sector 65 Golf course extension. This housing Project in Gurgaon is the perfect combination of aesthetics and elegance. When you plan to buy a home under this project you can choose from luxurious 2 BHK and 3 BHK apartments that come well equipped with all the modern facilities. It is a RERA certified project with 6 towers composed of 1200 housing units. Apartments under this project come with classic ceramic and wooden flooring. The kitchen has a HOB and chimney facility and it is a complete modular kitchen. Along with that you get split AC air conditioning in every room. When you buy an apartment under this housing project you can get around the clock water and electricity supply. All the apartments come with a fire alarm and sprinkler system facility. And you benefit from the foolproof three-tier security system too.
Amenities and facilities: The name M3M stands for magnificence and the housing projects that fall under this name are a perfect example of the same. When you purchase a home under the M3M housing project, you can experience world class facilities and amenities right around your home. M3M dwellers get everything from a clubhouse, AV room, library, toddlers area, open sky green terrace to enjoy the environment to a green and soothing park. M3M dwellers also get many other facilities like gymnasium, beautiful inbuilt jogging track, basketball court, swimming pool, table tennis room, senior citizens lounge etc. M3M heights have something for everyone. From gaming zones to multipurpose lawns, there is a lot to explore for the dwellers. It is a perfect combination of commercial and residential. When you plan to invest in M3M Heights you get to experience the perfect amalgamation of nature and architecture.
Locality: When you plan to invest in M3M Heights you not only choose luxury and aesthetics but you also get to experience a posh locality. It is surrounded by top projects like M3M Skycity, Golf Estate and Emaar Digihomes making it a good place for home seekers. With top-notch security, good parking space and best facilities, it makes a place where the nights are bright and days are happening. Life in M3M Heights is a mixture of adventure and calm. When you invest in M3M Heights, you can get easy access to posh eateries and restaurants nearby. There are many recreational areas that surround this project. The neighbourhood is excellent and public transport is easily feasible too.
Conclusion: If the above-mentioned benefits are all that you're looking for in your next dream home then there could be no better choice than M3M Heights. With the best connectivity, friendly locality and genuine pricing, you experience top-quality housing facilities. From amenities like game zones, libraries and gyming areas to benefits like modular kitchen, solid wooden flooring etc you get everything in your home. What makes it even more worthwhile is the location of Sector 65 which is well connected and safe for the dwellers. Due to all these benefits, it makes it a top India property for all home seekers. So if you want to live in a space different from the mundane and common then choose M3M heights. The starting price for housing apartments under this project is 1.25 Cr.