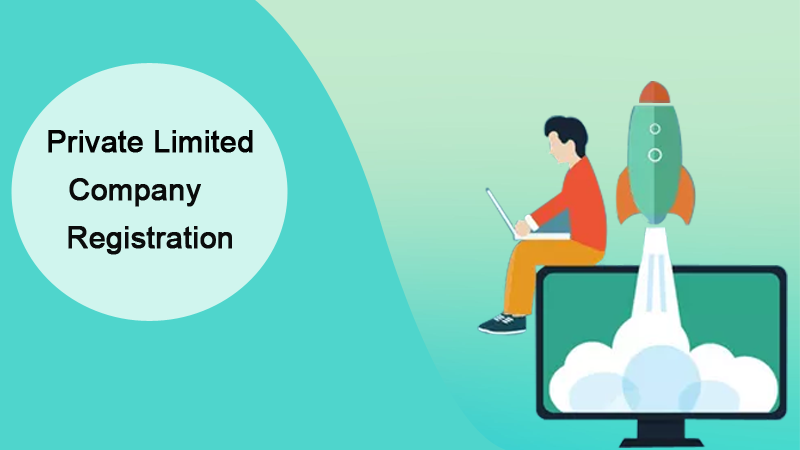 A Company is a type of entity where the liability of members or shareholders is restricted to their shareholding in the company. Memorandum and Articles of Association of the Company.
PRIVATE LIMITED COMPANY
A Private Limited Company has the following characteristics, A Private Limited Company can be formed by a minimum of 2 members and a maximum limit of members is 200. It cannot issue shares to the general public; it can issue shares to either its members or a selected group of individuals. Disclosure and compliances for a Private Company are fewer as compared to a public limited Company. Private Limited. A Private Company should have a minimum of 2 directors. The age of directors should be 21 or more.
Points to be noted while setting up a company
Company setup is the most familiar and general approach to start the business than other types of
It takes a feasible time to set up as compared to other entities.
A Company has to adhere to more compliance for maintaining transparency.
As there is a legal process to dissolve the company also.
List of documents and information required to set up a Private Limited Company
Proposed name of the Company.
Name of the proposed directors and the total number of directors.
Name of the proposed shareholders.
Pan Card is compulsory.
Address proof of the registered office of the Company. (Utility bill)
The total paid up capital and authorized capital of the Company.
Contribution of each shareholder in the total capital of the Company.
List of business activities in the Company.
A digital signature of all the subscribers.
Passport size photo, self- attested address proof and pan card of applicant required.
 Email Id and phone number of promoters.
PROCEDURE TO REGISTER A PRIVATE COMPANY
For incorporating check company name availability in india, E-forms are to be filed or uploaded after login to the Ministry of Corporate Affairs (MCA) website:
There are two ways to start the incorporation of a private company
For reserving and approval of a proposed name
Spice Part-A Form is required to be filled and submit if you want to reserve the name first. Pay fees accordingly and the Ministry will approve the name and generate a name approval letter. Here a name reservation facility is available.
Direct fill Spice Part-B Form
For direct incorporation, just fill in the information of name and proceed for the incorporation form. Here no need to pay for Run approval.
STEP BY STEP PROCESS
Obtain Digital Signature Certificate i.e., DSC of all the directors which are in the form of a pen
drive or a token. DSC needs to arise at the time of uploading e-forms.
Select the company name and prepare the MOA i.e., objectives. Thereafter, file Spice Part A
form for name reservation. (optional, if required to reserve the name)
Arrange the documents i.e., latest electricity bill/mobile bill/gas bill, rent agreement (if rented
property), address and id proof of all directors a subscriber.
Fill the Spice Part B, Agile pro, Spice MOA, Spice AOA form, download it and affix the
DSC of all subscribers and directors.
Upload the forms on MCA website after login, and then challan will get generated.
After analyzing and scrutinizing the forms, if the department is satisfied with the legalities
"Certificate of Incorporation" will be issued on registered mail id.
Director's DIN allotment letter, company PAN, and TAN would also be sent on registered
mail id after company incorporation.
Note: Certificate of Incorporation is a document that signifies that a company has been incorporated.
OUTPUT DOCUMENTS
Certificate of Incorporation
Director Identification number
Company PAN and TAN
Company Bank account
PF and ESIC
GST number (optional)
Profession tax (only for Maharashtra)
CONCLUSION
You can incorporate a company with proper filling up the forms as available on MCA website as per Companies Act, 2013. Where approaching professionals in local area is difficult and costly in today's time but Neusource provides you the services of online registration of the company. And logo services Download Shutterstock Images