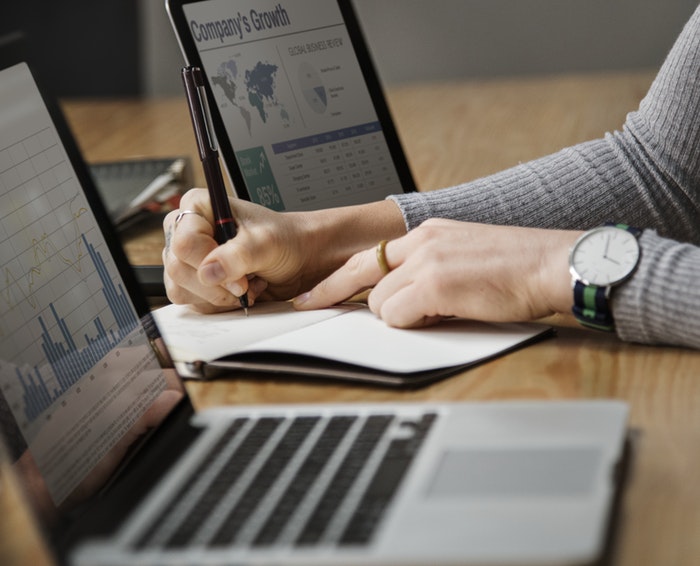 Today's modern business world thrives on fast communication and turnaround. For this, organizations of all sizes depend upon proper data management and usage. While data is everywhere, a business can proactively utilize the insights garnered from data analytics to streamline design and production, target demographic outreach, and even foster stronger company-customer relationships. Thanks to the modern use of big data and analytics, business intelligence has never been so attainable.
If you're a small business owner or represent an organization looking to expand over the next few years, getting a solid hold on your data is the ultimate starting point. With a reputable analytics solution at your disposal, not only is organization expansion easier than ever, but the rate of successful potential product or service unveilings is even higher. Here, we will look at how data analytics work and why a good analytics solution can have an overall positive impact on your small business.
Data Analytics and Early Workflow
Although the business performance of an organization of any size can benefit from the insights garnered from the various data sources that analytics provides, a small business is in a unique position to expand its competitive advantage with outreach and exposure. This is primarily due to the versatility of big data itself. For example, if a small company applies new opportunities towards gathering unstructured data from different sources, such as customer feedback, historic purchase data, and influencer reviews, actionable insights can be crafted from the focused data analysis. In addition, various data analytics services can be uniquely catered towards the initial design and development stages of a new product or service, including customer preferences, demographical outreach, and even a marketing campaign that includes all the business intelligence gathered earlier.
Ultimately, proper data gathering and analytics can guarantee a better product, efficient outreach strategy, and customer satisfaction. For a small business, this type of efficiency and turnaround can immediately present the appearance of quality and growth every step of the way.
Data Insights in the Marketplace
Once the proper data analysis has been conducted for enabling your company's design teams and marketing initiative, it's the best time for your small business to utilize the new ways in which big data can push your finished product into the public eye. It's important to remember that the data insights made possible from analytics can indeed prove their worth post-launch. For example, by keeping an eye on online customer feedback, you can better understand how your core demographic is responding to your new product or service and how successful data analysis has made your overall business process. Those same algorithms from your data analytics solution can now enable you to monitor reviews, feedback, competitor response, and even customer calls for product improvement.
Ultimately, your data solution can aid in the final stage of your business process: the customer service department. As much as predictive modeling and data visualization can help a small business create a better product and more efficient workflow, proper data integration can successfully aid in a company's ability to provide a high-quality customer experience. With this in mind, a small business can pair their advanced analytics techniques, including customer history and prior communications, with a "voice of the customer" (VoC) platform to create a virtual 24-7 customer service department. By combining diverse uses of actionable information, you can now provide your customer base with round-the-clock, hands-on customer service, as well as a unique and personalized experience. By integrating the many new data opportunities made available through analytics, you can bring a new sense of efficiency and turnaround to your entire business.