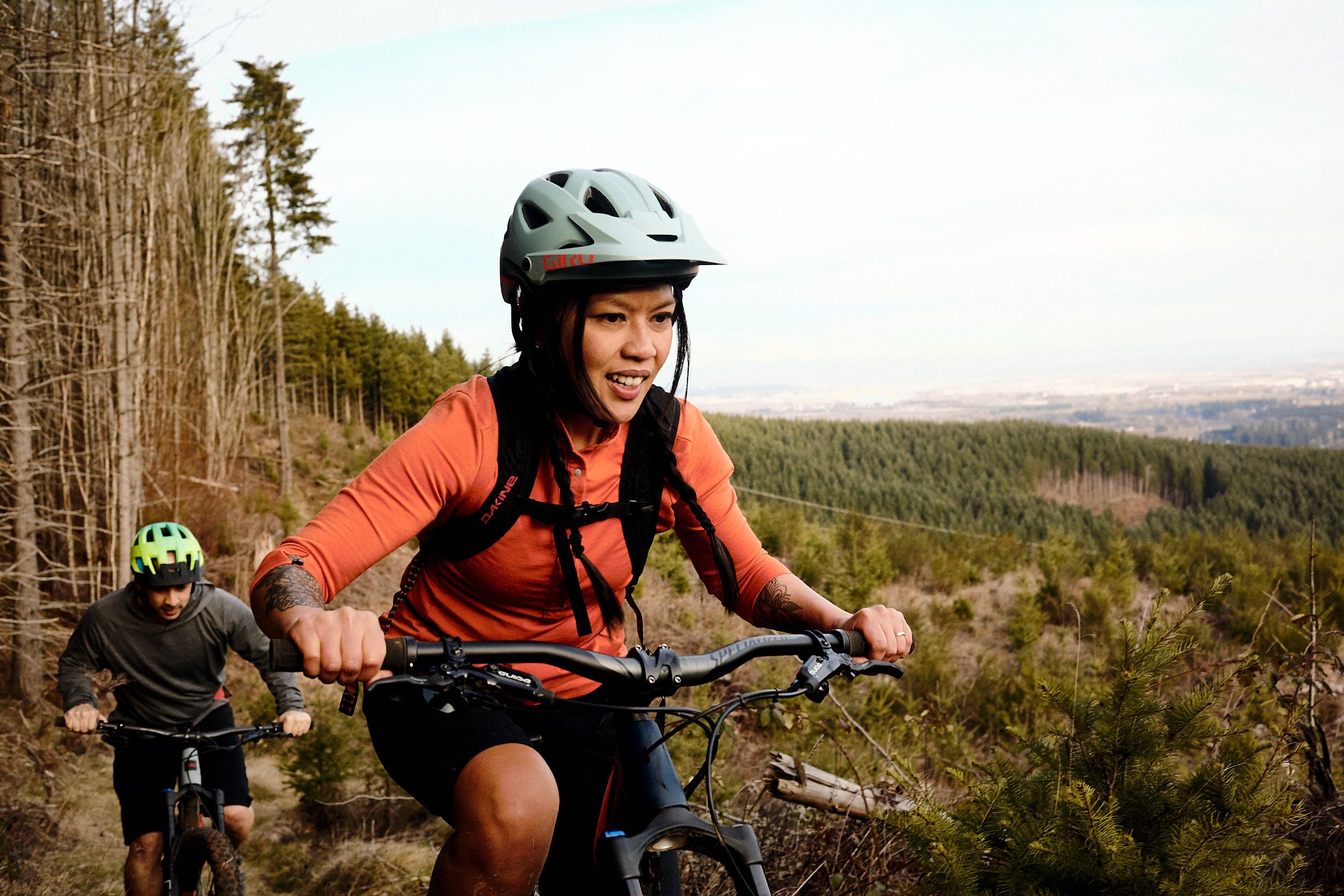 Mountain biking is very appealing to casual riders due to the speed and excitement attached to the rides. It is an excellent sport for building endurance, power, and agility. Bikers with like-minded friends disappear into remote landscapes during their free time and weekends. Meanwhile, spending more time with nature increases positive emotions and self-esteem and reduces stress hormones. But, the most important thing you need to know about mountain biking is wearing a helmet while you ride the bike. So, if you want to stay safe during biking and reduce the risk of head injury, it is essential to wear protective headgear like mountain bike helmets.
Essential Safety Gear for Mountain Biking
Mountain Bike Gloves
You have to protect your hands because, during a fall, you extend them instinctively. That being said, mountain bike gloves provide a better grip and protect you from bruising your palm during a fall. Moreover, the backside of most mountain bike gloves is breathable and has an absorbent wipe around the thumb to wipe away the sweat. Some gloves even have additional padding to protect your knuckle from branches and rocks.
Mountain Bike Shoes
Some shoes are specifically made for mountain biking, and they offer excellent grip and traction. And, the soles of Mountain bike shoes are flatter and stiffer with sticky rubber, which ensures that your feet are stuck to the pedal even in rough terrains. They make sure that your feet never slip off from the pedals. Moreover, these shoes are lightly padded and offer comfort during long uphill rides, and they help to maintain balance to avoid rolling down the mountain during downhill rides.
Eye Protection
While riding a mountain bike, wearing goggles protects your eyes from UV rays, high-speed wind, bugs, and dust. Additionally, it safeguards your eyes from protruding objects during falls and crashes. This is important since flying debris and dust causes discomfort and limits your vision, which can become dangerous when something obstructive is in your way. Mountain biking goggles are easy to use and give more protection, clearer vision, and comfort.
Multitool
A multitool is needed to perform basic trailside repairs like adjusting your levers, straightening your handlebars, and adjusting your derailleurs. Some multitools also include a small chain breaker to remove broken links from the chain. Generally, multitools have hex keys, chain tools, screwdrivers, and Torx. And anything can happen when you are on a trail, and multitool helps you be prepared no matter what happens.
Helmets
The most critical piece of safety gear for mountain biking is the mountain bike helmet. A helmet is worn while riding to reduce the severity of head injuries during low-speed crashes. Meanwhile, a full-face helmet provides extra protection for the face, chin, and mouth when you do downhill mountain biking. Also, most mountain bike helmets have a visor in the front to prevent the glare of the sun and ample ventilation on the sides and back.
Hydration Pack
It is advisable to stay hydrated when you are on the trail. When you are on a single track or rocky trail, you can't take your hands off the handlebar and grab your water bottle. So, a hydration pack helps you have easy access to hands-free hydration. Moreover, you should definitely stay hydrated if you are riding for more than two hours.
A minor mishap that happens while riding a mountain bike can put you in grave danger. And even if you are on a casual ride, protective gear makes sure that you are safe. Hence, wear the proper protective gear and enjoy your ride.