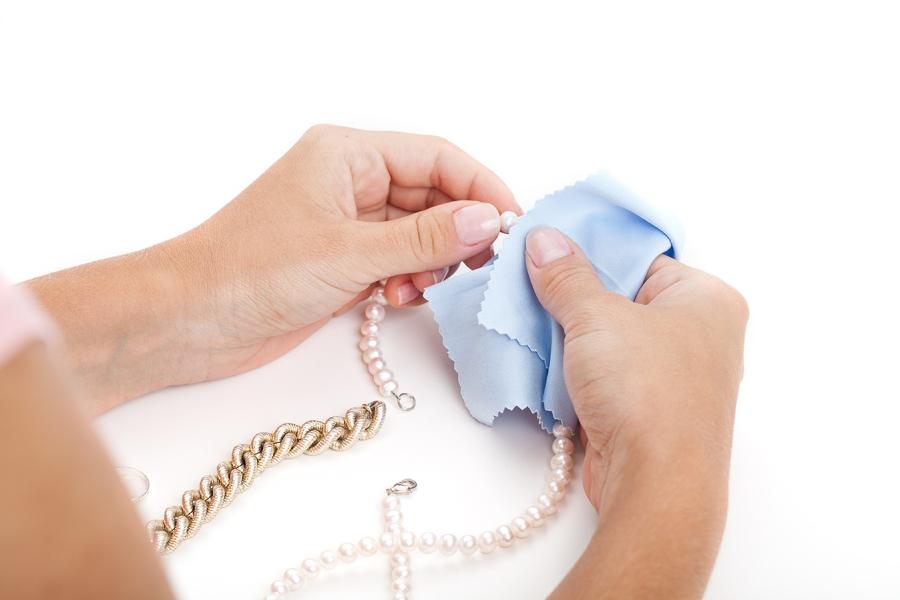 Gemstones have held a special place in the world of Indian jewelry, they are fascinating and alluring. When you want to add a hint of color to your jewelry, you invariably turn towards precious and semi-precious gemstones. Modern jewelersknow that women these days like to keep their jewelry minimalistic, and hence they have injected these beautiful rocks into daily wear jewelry pieces. You can pop over to this site, to explore lightweight fine jewelry studded with gemstones that are suitable for all occasions.
By nature, gemstones are exotic, durable, and tough. However, this doesn't mean that they don't need proper care and cleaning, on the contrary, they too like gold, need to be cleaned regularly to retain their sparkle. Listed below are some easy tips to take care of your beloved gemstone jewelry.
Clean Your Gemstone Jewellery:You don't need anything special to clean your gemstone jewelry simple products available at home aremore than enough for you to carry out the process. Most gemstones need only a solution made out of warm water and mild detergent for cleaning. Take a bowl with this solution, and place your everyday wear gemstone jewelry, like your diamond studs, or emerald ring. Let it sit in the solution for 5 minutes, and then take a soft bristle brush to carefully scrub the gemstones in a circular motion. Ensure you use a light hand for scrubbing, doing it too roughly can damage the gemstone. Use a soft linen cloth afterward to wipe them dry.
If you have been wanting to purchase gemstone jewelry for daily wear, then brands like Melorra have a vast range to offer at affordable pricing. Click over here to access the world of fantastic designs.
Remove Gemstone Jewellery For Few Activities: While we understand you love flaunting that opal studded statement ring or a pendant that's embellished with striking rubies, it's best to remove these when you plan on going for a swim, or visiting the beach. The chemicals and the rough water can damage your gemstones forever. Even while applying makeup, hair spray, body lotion, and sunscreen it's recommended that you remove them, because the strong chemicals used can rob away the glint of the stone.
Pay Attention to Storage: While all the gemstones are hard, the degree of hardness varies. For example,diamonds are comparatively harder than pearls and peridots. This also means that you shouldn't store your gemstones together if you aren't wearing them. You should invest in roll-up jewelry pouches or a jewelry box that has different compartments to hold the jewelry pieces. This will also ensure that they don't tangle to each other causing further damage.
Keep Gemstones Away From Heat and Sun: We all know that being exposed to direct sunlight can cause innumerable skin problems. Similarly, direct exposure to sunlight can cause gemstones to fade quickly. Not just that, extreme heat or high temperature can cause the gemstones to even crack. Excessive heat can also drain the natural moisture of the gemstones, making them look very dull and brittle.
Gemstone jewelry is the best inheritance that you can pass down to several generations. So taking care of them in the right way from now will make them continue to sparkle for several years to come.